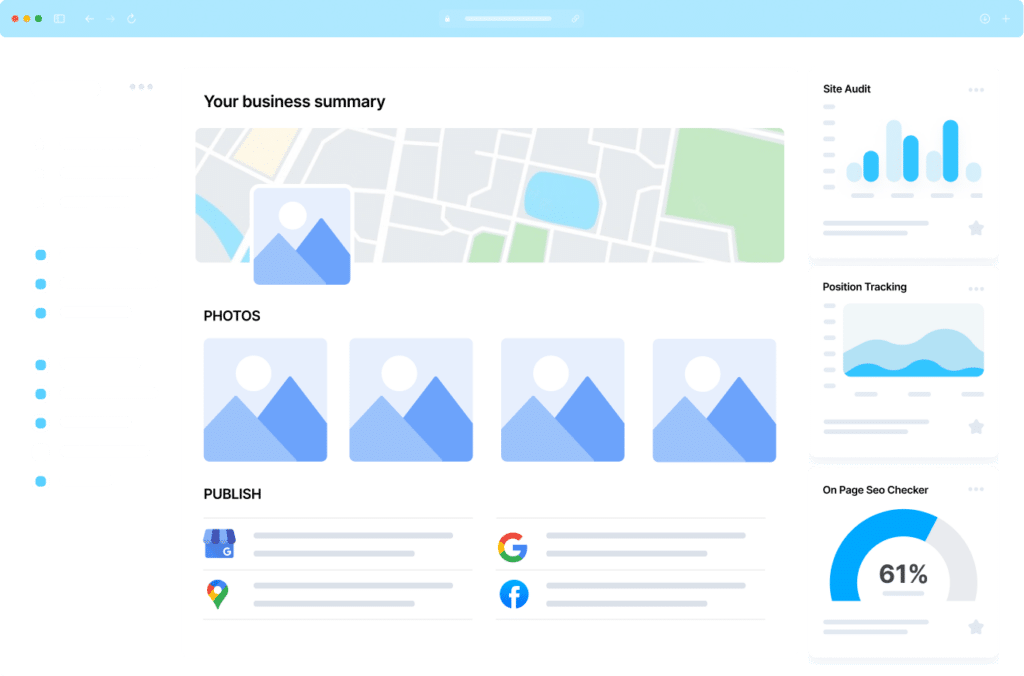 Get your free analysis today and take the first step towards optimizing your website and achieving your digital marketing goals.
Get a Comprehensive Website Analysis for Free
Want to know how your website is performing and where you can improve? Sign up for our free analysis and get a comprehensive report on your website's performance. Our expert team will review your website's design, user experience, search engine optimization, social media presence, and more to identify areas for improvement and provide recommendations for next steps.
Are you ready to start outperforming the competition?
Johnny F.
We are very satisfied not only with the end products, but the excellent follow up in changes and corrections that come up with time and usage of the websites. With other website designers we've had problem with returning phone call let alone fixing the actual problem. I would definitely recommend them to anyone. We are 100% satisfied with everything they do.
Hans S.
The team at Brain Buddy are professional and have provided excellent customer service during the last year working together. I highly recommend the Company for both SEO and Website Design services. They exceeded my expectations!
Jackie G.
Our old website wasn't mobile friendly so we decided to do a total rebranding with new logo, updated content, and a fresh look. We couldn't be happier with the results. Brain Buddy was innovative, creative, and easy to work with for us. They also helped us start our social media and SEO campaign which was a bonus. Thanks guys!
Reveal Hidden Opportunities and Boost Your Online Presence
Unlock Your Site's Potential with Our Expert SEO Analysis
Is your website underperforming? Our comprehensive SEO website analysis can reveal untapped opportunities and areas for improvement to elevate your online presence. Focusing on customer conversion, our expert insights help implement effective strategies, improve search engine rankings, and drive targeted traffic. Unleash your website's true potential – get your SEO analysis today and embark on the path to online success.