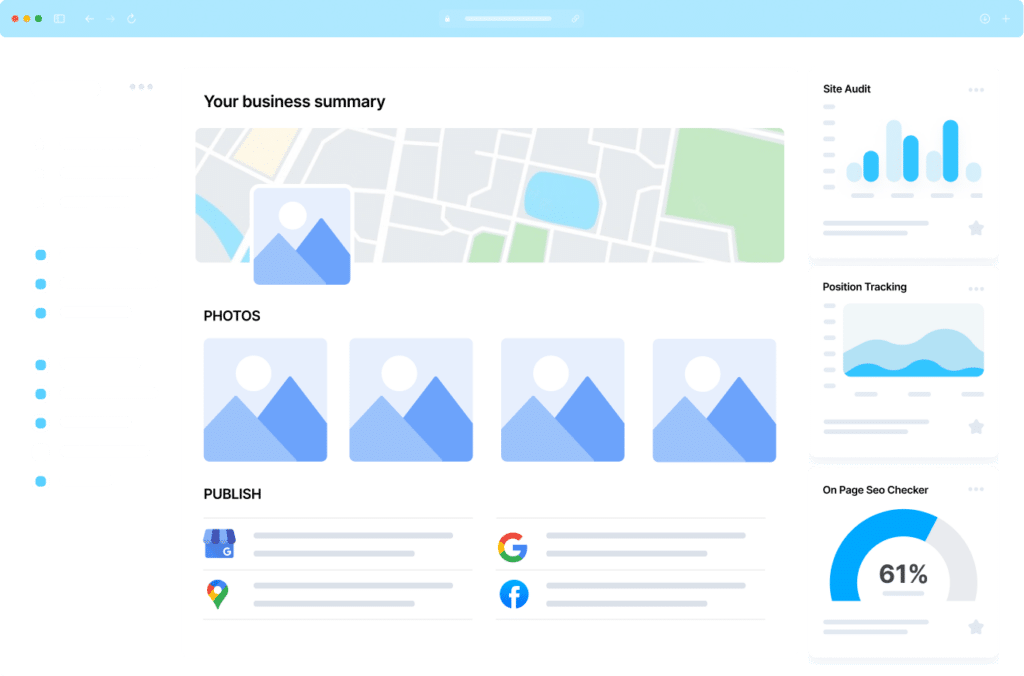 Get ready to experience unparalleled success as you reach new heights in the digital landscape. Embrace the power of National SEO and watch your business soar, fueled by increased visibility, targeted leads, and a reputation that speaks volumes.
Boost Your Online Visibility, Drive High-Quality Traffic, and Accelerate Business Growth
National SEO: Elevate Your Brand Beyond Local Boundaries
Step into the new era of digital possibilities with Seo by Brain Buddy AI. We recognize that your brand has the potential to be more than just a local sensation—it's geared to be a national powerhouse.
Our specialized National SEO services are engineered to propel your digital footprint beyond regional limitations, making a lasting impact on a nationwide audience.
Elevate your business operations with our unparalleled National SEO solutions. Utilizing avant-garde methodologies and backed by years of industry acumen, we aim to enhance your website's search engine rankings while driving targeted, high-value traffic from coast to coast.
Our holistic strategy guarantees an optimized online presence, setting you ahead of the competition and broadening your customer reach. With a history of delivering measurable growth and revenue enhancement, you can rely on our National SEO services to be a catalyst for your business transformation.
Unlock the Full Potential:Top Benefits of Going National with SEO
Stepping onto the national stage is more than just a milestone—it's a transformative moment. With our specialized services, you're not merely boosting metrics; you're expanding possibilities and scaling achievements. Explore the unmatched advantages that this approach offers your brand, from one end of the country to the other.
You've mastered your local market; now it's time to expand your horizons. This isn't merely about scaling up your existing SEO efforts; it's about adopting a strategic framework to engage a more extensive audience. Here's what you stand to gain:
Hear It From Our Clients: Real Stories, Real Results
Before you make your decision, take a moment to hear from those who've experienced firsthand the transformative impact of our services. These testimonials offer a glimpse into the measurable growth and success that await you.
Johnny F.
We are very satisfied not only with the end products, but the excellent follow up in changes and corrections that come up with time and usage of the websites. With other website designers we've had problem with returning phone call let alone fixing the actual problem. I would definitely recommend them to anyone. We are 100% satisfied with everything they do.
Hans S.
The team at Brain Buddy are professional and have provided excellent customer service during the last year working together. I highly recommend the Company for both SEO and Website Design services. They exceeded my expectations!
Jackie G.
Our old website wasn't mobile friendly so we decided to do a total rebranding with new logo, updated content, and a fresh look. We couldn't be happier with the results. Brain Buddy was innovative, creative, and easy to work with for us. They also helped us start our social media and SEO campaign which was a bonus. Thanks guys!
Discover the Power of National SEO -
Make an Informed Decision
On-Page vs. Off-Page SEO: The Guide
On-Page SEO
From keyword optimization to meta descriptions, on-page elements are the building blocks of your National SEO strategy. At Seo by Brain Buddy AI, we meticulously craft each element to serve your brand's unique needs.
Off-Page SEO
High-quality backlinks, social media engagement, and online forum participation are the pillars of off-page SEO. We'll help you build an authoritative digital footprint that Google can't ignore.
*Brain Buddy AI and its SEO services are independently operated and have no affiliation or connection with MOZ, its parent or its subsidiaries.
Ready to Go National? Let's Talk.
You've got the ambition; we've got the expertise. Let's join forces and take your brand to the next level. Contact us for a personalized National SEO strategy that will redefine what's possible for your business.