Unlock Digital Success with Expert SEO Services
Welcome to SEO by Brain Buddy AI, your go-to experts for SEO and Digital Marketing.  We are Digital Specialists for all business types. We offer tailored strategies that drive not just clicks, but measurable growth, enhanced visibility, and a robust online presence.
Elevate Your Digital Presence with
Our Expert SEO Services
Unlock the full potential of your business with our specialized SEO services for SMBs. We leverage data-driven strategies to increase your online visibility, drive quality traffic, and convert leads into loyal customers.
Rise above the competition and
watch your profits soar

with the leaders in digital marketing.
Elevate your brand and soar
your revenue with the vanguards of digital marketing.
Step into the spotlight with SEO by Brain Buddy AI, where cutting-edge strategies meet personalized care. Our tailored approach has propelled countless businesses to the top of search results, driving traffic and multiplying revenue. By booking a strategy session with us, you're not just scheduling a meeting—you're opening the door to tailored solutions that align with your unique brand vision. Let's craft a success story together.
Why Choose Brain Buddy AI for Your SEO Strategy?
You might wonder, "Why Brain Buddy AI?" The answer is simple. We don't just follow digital marketing strategies; we create them. Our team is always ahead of the curve, leveraging Google Analytics, keyword research, and link building to keep you ahead of the competition.
At Brain Buddy AI, we provide revenue-boosting National SEO and Local SEO services for SMBs and to businesses across the globe, regardless of size. Our team of seasoned experts stays at the forefront of the latest SEO trends and best practices, ensuring your business benefits from the most effective strategies.
Our comprehensive SEO services for SMBs include on-page optimization, link building, keyword research, and more. We're committed to enhancing your website's search engine rankings, driving a higher volume of organic traffic, and ultimately, amplifying your revenue. Discover the Brain Buddy AI difference today.
on Google for our clients
Real Results, Real Fast: Achieve Top Rankings with Our SEO Strategies
Don't just take our word for it. Our clients, especially SMBs, have achieved Page #1 rankings on Google and other search engines, thanks to our specialized SEO Services for SMBs. We excel in conducting comprehensive SEO audits, ensuring your website performs at its optimal level.
Johnny F.
We are very satisfied not only with the end products, but the excellent follow up in changes and corrections that come up with time and usage of the websites. With other website designers we've had problem with returning phone call let alone fixing the actual problem. I would definitely recommend them to anyone. We are 100% satisfied with everything they do.
Hans S.
The team at Brain Buddy are professional and have provided excellent customer service during the last year working together. I highly recommend the Company for both SEO and Website Design services. They exceeded my expectations!
Jackie G.
Our old website wasn't mobile friendly so we decided to do a total rebranding with new logo, updated content, and a fresh look. We couldn't be happier with the results. Brain Buddy was innovative, creative, and easy to work with for us. They also helped us start our social media and SEO campaign which was a bonus. Thanks guys!
The Brain Buddy AI Difference in SEO Work
We're not just another SEO agency. We're your partners in growth. Our comprehensive SEO services for SMBs include:
Page Optimization: Making your website search-engine friendly.
Relevant Keywords: Targeting the right words to connect you with your audience.
SEO Audits: A deep dive into your website to identify areas for improvement.
Our SEO Services for SMBs are designed to help you achieve your business goals and improve your online presence.
We conduct in-depth keyword research, optimize your Google My Business profile, improve your website's content, structure, and meta tags, and create high-quality content that engages your audience and drives traffic to your website.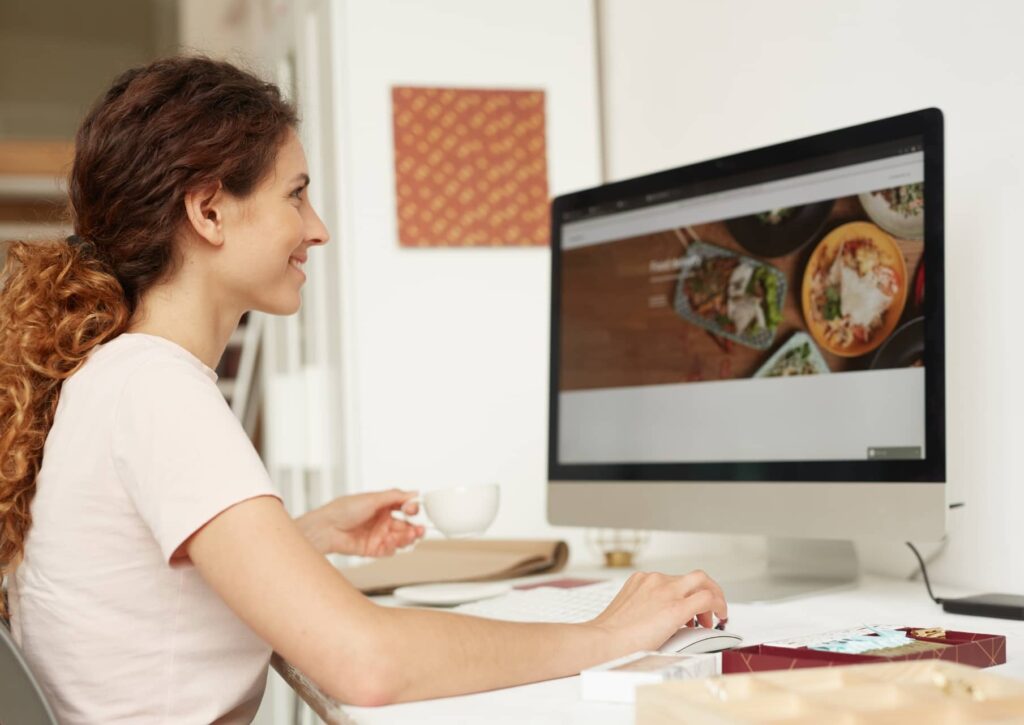 Your Success, Our Marketing Strategy
Our marketing strategy is tailored to your unique business needs, offering specialized SEO Services for SMBs. We focus on what matters most to you—whether it's boosting your online presence, driving organic search traffic, or implementing technical SEO audits to fine-tune your website.
Planning
Our SEO services always start with a solid plan. We conduct in-depth research on your business, target audience, and competitors to develop an SEO strategy that meets your unique needs and goals.
Analyse
We meticulously analyse your website's current performance, identifying areas that require optimisation and opportunities for growth, to ensure that your website reaches its full potential.
Create
Our talented content creators develop high-quality, engaging, and SEO-friendly content that not only appeals to your target audience but also enhances your website's search engine rankings and online presence.
Promote
We utilise strategic outreach and promotion techniques, such as social media marketing, influencer collaborations, and link building, to increase your website's visibility and drive targeted traffic to your content.
Report
With regular progress reports, we keep you informed about your website's Gold Coast SEO performance, ensuring transparency and allowing for data-driven adjustments to optimise results and achieve your desired goals.
Stay updated with our latest insights and strategies on SEO and digital marketing.
Ready to Transform Your Digital Marketing Strategy with Social Media?
Book a free SEO consultation call with us today and discover how Brain Buddy AI can help you achieve your digital marketing goals through a comprehensive SEO strategy, social media management, and more.